19th Annual Assault on the Carolinas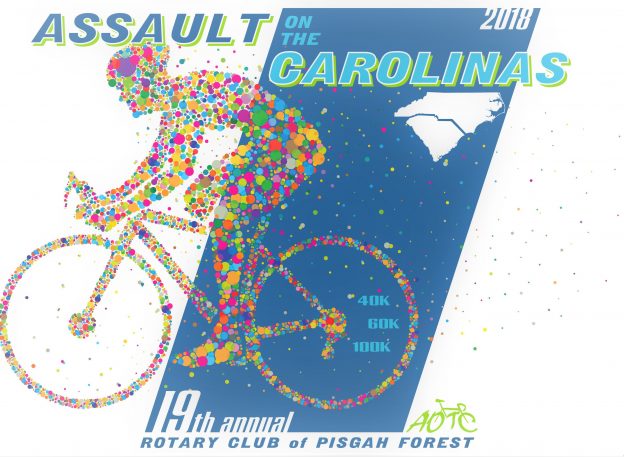 Rotary Club of Pisgah Forest is honored to present the 19th annual Assault on the Carolinas bike ride on Saturday, April 7, 2018.  The ride will leave from downtown in the Heart of Brevard – approximately 1,200 riders are scheduled to participate in this – a favorite spring ride in the Southeast.  Learn more about the ride at the event website:
There's still time to sponsor the event – we thank all current and past sponsors for their support and the funds that it brings to many organizations in the community.  Please email:
assaultonthecarolinas@gmail.com
for sponsor information.   See you April 7!