Congratulations Food Matters Market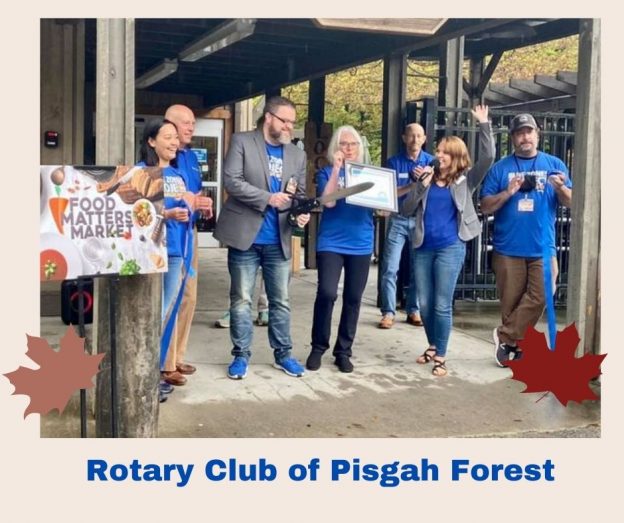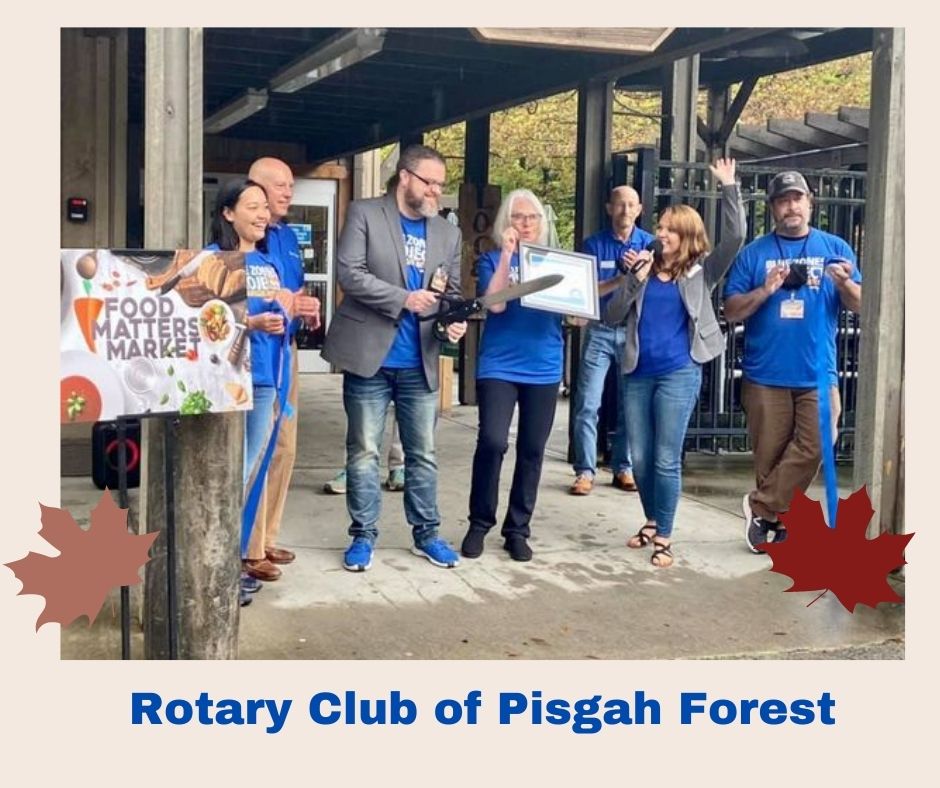 A hearty Congratulations to Food Matters Market. The market recently received the Blue Zones designation as "Blue Zones Project Approved." The market "completed the approval process, which includes adding signage to highlight plant-based options, encouraging parking at the farthest spaces from the store, selling healthy grab-and-go lunches, and distributing healthy recipes throughout the store." Read the full article in The Transylvania Times.
Join us Wednesday mornings from 8:00 am – 9:00 am at Food Matters Market (1 Market Street, Brevard) for a light healthful breakfast, along with great meetings and fellowship!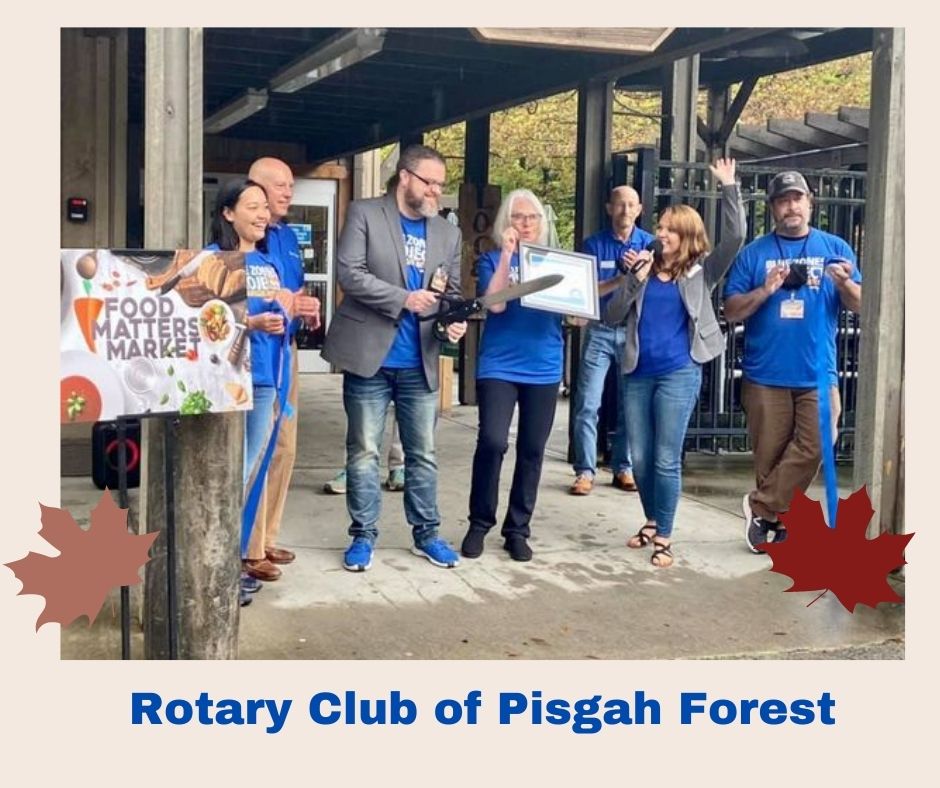 The Blue Zones Project team, including club member Sarah Hankey (Hand raised!) with COO Jeff Bannister and CEO Lindy Bannister, receiving the certification.