June Meeting Schedule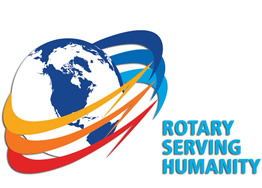 June is a busy month for Rotarians.  The last month of the fiscal year, the bi-annual Pack the Pantry, the International Conference in Atlanta, RYLA, Annual Grant Awards Presentation, Rotary Club of Pisgah Forest 20th Anniversary & Installation Dinner and the start of summer.  We hope to see you at a meeting or event.
* * *JUNE SCHEDULE * * *
Saturday, June 3 Pack the Pantry Food Drive
Wednesday, June 7 – Club Assembly
Wednesday, June 14 – NO MEETING
June 10-14 International Convention in Atlanta
Tuesday, June 27 20th Anniversary Celebration and Installation Banquet
Wednesday, June 28 – NO BREAKFAST MEETING
        June 18 – 24 RYLA Week
Monday, June 19 12 – 12:30 RCPF President Jim Cruickshank, Rotary Overview at RYLA
Tuesday, June 20 Noon – 1:30 Joint Lunch Meeting at RYLA John Brown, Presenter
Wednesday, June 21 – Regular Breakfast Meeting at Pisgah Fish Camp for Annual Grant Awards Presentation & John Buford presents at RYLA (Ethics Discussion)
Wednesday, June 21 6:00 PM RYLA Business Dinner
Have a great month "Rotary Serving Humanity".