October Meeting Schedule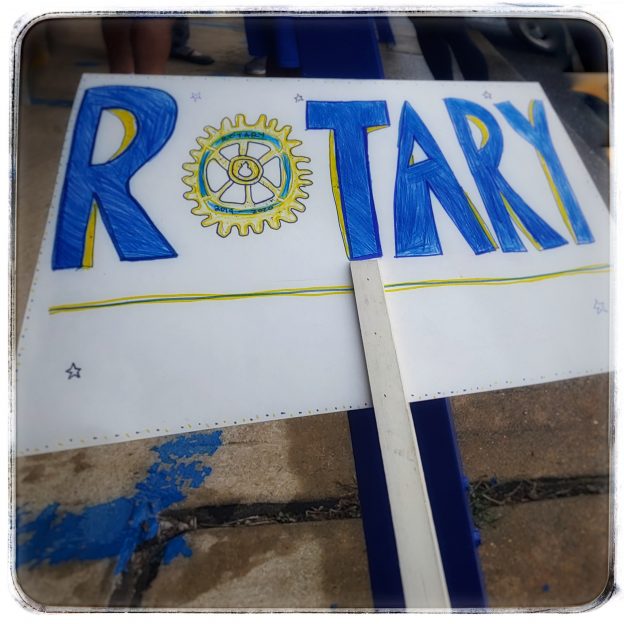 October is Rotary Economic and Community Development Month.  Thank you Program Chair Tom Sweeny.  Here's the schedule for October and upcoming programs:
Oct. 2: Lex Green, The Blue Zones Project
Oct. 9:  Martine Stolk, The Rotary Foundation
Oct. 16:  Dave Wahus, The Beauty of Stained Glass
Oct. 23:  Jim Fatland, City Highlights; Josh Hallingse, Transylvania Economic Alliance
Oct. 30: Mike Hawkins, Chair, Transylvania County Board of Commissioners
Upcoming Programs:
Nov. 6: Club Assembly
Nov. 13: Mike Shelley, "From No Tech to Biblio-Tech"
The public is always welcome to attend our breakfast meetings, listen to our guest speakers, and share a friendly, enjoyable, and delicious buffet breakfast at the Pisgah Fish Camp on Wednesday morning at 8:00 am.
Thank you Isabela who is the daughter of club member Rik Emaus – she created this neat Rotary sign for the Brevard CROP Hunger Walk on Saturday, October 13.