September Meeting Schedule – Education & Literacy Month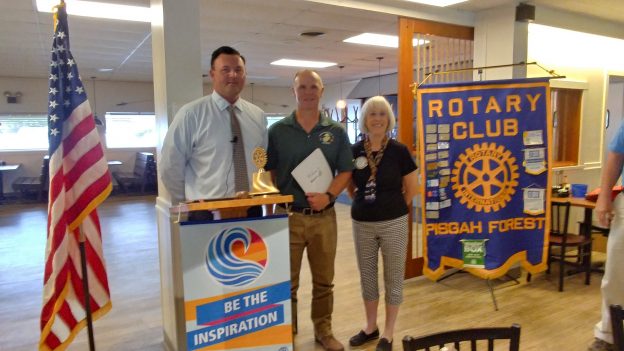 Member Loren Snyder is this month's speaker chair during rotary's Education and Literacy Month.  Here's the schedule:
Sept 5:  Stay tuned – President Nick has a surprise for us at this meeting!
Sept 12:   Jeff Miller, Honor Flight
Sept 19:   Ron Kiviniemi, Transylvania County School Board, proposed bond issue for capital projects
Sept 26:   Deb Tibbets, Executive Director, Smart Start
The public is always welcome to attend our breakfast meetings, listen to our guest speakers, and share a friendly, enjoyable, and delicious buffet breakfast at the Pisgah Fish Camp on Wednesday morning at 8:00 am.