September Meeting Schedule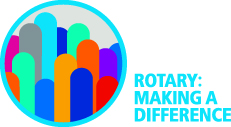 The Rotary theme for Setember is Education & Literacy.  Our speaker chair is Martine Stolk. Here's the schedule:
Wednesday, Sept 6 – Club Assembly
Wednesday, Sept 13 – Kae Parker, Board Vice Chair, Smart Start
**Board Meeting 7:00 AM Pisgah Fish Camp**
Wednesday, Sept 20 – Anna Yount, Director, Transylvania County Library                                                       Wednesday, Sept 27 – Hunter Marks, President Ecusta Trail
The public is always welcome to attend our breakfast meetings, listen to our guest speakers, and share a friendly, enjoyable, and delicious buffet breakfast at the Pisgah Fish Camp every Wednesday morning at 8:00 am.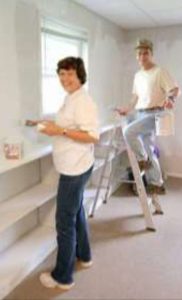 Here's new member Martine Stolk, this month's speaker chair, working hard painting at the new teen center for the Cindy Platt Boys & Girls Club of Transylvania County.  Rotarians worked on two recent Saturday mornings to help get the center ready for programs for the new school year.  People of Action!