Assault on the Carolinas
The Assault on the Carolinas is the sole fundraiser for Rotary Club of Pisgah Forest. Thank you riders! The club appreciates the riders, volunteers, sponsors and community who make the ride possible. We welcome riders and their families and friends to experience the beauty of our mountain region.
Net Proceeds from the previous Assault on the Carolinas fund all 4 avenues of service projects (Community, Vocational, Youth, International) for the next fiscal year.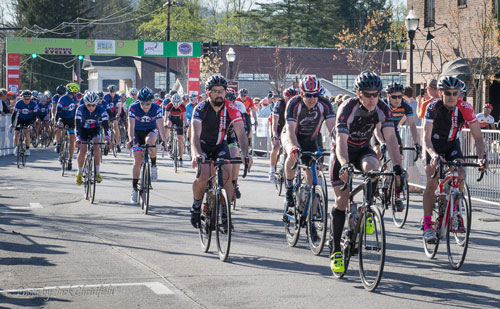 Assault on the Carolinas Rider Demographics 2016
Participant Gender and Age
Men 72%
Women 28%
Average age 51
Median age 52
Participant Location Rankings
Ranking: 1
North Carolina
United States
Participants: 432
Ranking: 2
South Carolina
United States
Participants: 309
Ranking: 3
Tennessee
United States
Participants: 78
Ranking: 4
Florida
United States
Participants: 60
Ranking: 5
Georgia
United States
Participants: 56
Ranking: 6
Ontario
Canada
Participants: 32
Ranking: 7
Virginia
United States
Participants: 26
Ranking: 8
APO - Army/Air Force Post Office
United States
Participants: 23
Ranking: 9
Alabama
United States
Participants: 19
Ranking: 10
Pennsylvania
United States
Participants: 11
Ranking: 11
Mississippi
United States
Participants: 9
Ranking: 12
Indiana
United States
Participants: 8
Ranking: 13
Ohio
United States
Participants: 7
Ranking: 14
Kentucky
United States
Participants: 5
Ranking: 15
Maryland
United States
Participants: 4
Ranking: 16
Michigan
United States
Participants: 4
Ranking: 17
Texas
United States
Participants: 4
Ranking: 18
New Jersey
United States
Participants: 3
Ranking: 19
California
United States
Participants: 2
Ranking: 20
Maine
United States
Participants: 2
Ranking: 21
Utah
United States
Participants: 2
Ranking: 22
West Virginia
United States
Participants: 2
Ranking: 23
Illinois
United States
Participants: 1