Welcome to the Rotary Club of Pisgah Forest
Rotary Club of Pisgah Forest is one of 46,000+ Rotary Clubs worldwide. We are in Rotary District 7670 in Transylvania County in Western North Carolina. On June 2, 2022 the club celebrated 25 years of member service and positive action in our community and beyond. Come and experience Rotary Club of Pisgah Forest – known for great fellowship, positive action and service, and a great breakfast with educational and engaging speakers.
Learn more about our Rotary District 7670 and Rotary International. Our club supports local and international service projects. Our primary fundraiser is Assault on the Carolinas, a premier bike event held annually in April in Transylvania County.
This year the Presidential theme is Create Hope in the World.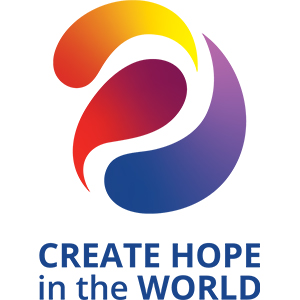 2023 - 24 Officers and Avenues of Service Chairs
President: Skip Hirsh
President Elect: Tamika Hunter
Secretary: Alice Gibson
Treasurer: Ed Carroll
Immediate Past President: Abe Pallas
Community: Sarah Hankey
Youth:Rick Emaus
Vocational: Mike Shelley
International: John Brown
Club Admin: Barbara Grimm
Programs: Martine Stolk
The CART Fund:Jane Robertson
Grants: Chuck Megown
Interact: Ann Farash (Brevard High School); Shiane Eubanks (Davidson River School); Khalid Khiyar (Brevard Academy)
Membership: Penny Colman-Crandal & Kelly Holdbrooks
Polio Plus: Mary Scott Christfield
Public Relations/Image: Cindy Dergentis Donaldson
The Rotary Foundation: Betsy Griffin
Service Projects Chair: September Ferguson Fisher
Sergeants-at-Arms: Ted Duncan & Kevin MacDonald
The Honker (Newsletter) Editor: September Ferguson Fisher
Assault on the Carolinas: John Buford
Cedar Mountain Satellite Club Officers
Chair: Jeff White
Chair Elect: Len Haupert
Secretary: Grant Cobb
Meeting Information
Great fellowship with educational and inspiring speakers. Join us for a fun morning meeting.
Meeting location as of July 1, 2023 is Mary C. Jenkins Community and Cultural Center, 221 Mills Avenue, Brevard, NC 28712 
Rotary International
President: Gordon McInally, Rotary Club of South Queensferry, Lothian, Scotland
Rotary District 7670
Governor: Sean Gibson, Rotary Club of Franklin
Governor Elect: Connie Molland, Rotary Club of Madison County
Assistant District Governor: Melissa Johnson, Rotary Club of Hendersonville-Four Seasons
Governor Nominee: Alpo Portelli, Rotary Club of Marion
Recent Blog Posts