November Meeting Schedule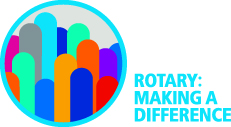 November is The Rotary Foundation Month and the Speaker Chair is Mary Scott Christfield.  Here's a look at this month's meeting schedule:
Wednesday, Nov 1 – Club Assembly – Foundation Fun
Induction of *three* new members
– November 4th District Foundation Banquet in Asheville
Wednesday, Nov 8 – Susie Fender, polio survivor from Mars Hill
and O'Neil Shelton, Rotary Club of Madison County
**Board Meeting 7:00 AM Pisgah Fish Camp**
Wednesday, Nov 15 – Hands On pre-Thanksgiving in meeting project
Wednesday, Nov 22 – No Meeting, Happy Thanksgiving!
The public is always welcome to attend our breakfast meetings, listen to our guest speakers, and share a friendly, enjoyable, and delicious buffet breakfast at the Pisgah Fish Camp every Wednesday morning at 8:00 am.
Reminder:  Saturday, November 4 is Pack the Pantry for Sharing House!