November Meeting Schedule – Rotary Foundation Month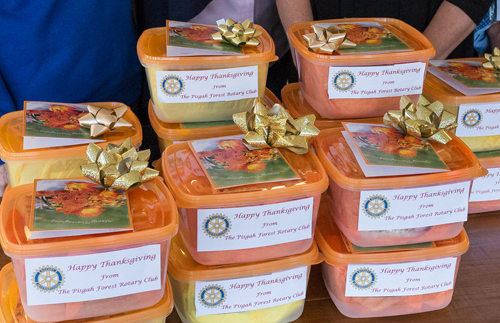 November is Rotary Foundation Month and this month's speaker chair is Martine Stolk.  She's arranged the following speakers to share information with the club and she will discuss the Foundation at the Nov. 14 meeting:
Nov 7: Diana Ralston will speak to Rotary about the history of the Can'd Aid Foundation, which started 5 years ago as an immediate response to the massive flooding that hit Colorado, and has since grown into a national nonprofit organization focused on spreading people powered "do-goodery" through Towns, Tunes, Treads + Trails and Love Yur Mama efforts across the country.
Nov 14: Martine Stolk will talk about The Rotary Foundation and our club's goals
Nov 21: no meeting – enjoy the Thanksgiving holiday and weekend!
Nov 28: Mike Shelley will discuss the Grants Committee's work and plans. Michael Brown will speak about Mountain Sun school
Note: The Food Drive "Pack the Pantry for Sharing House" will be Saturday, November 3.  Martine is also the Chair for the the Food Drive – thank you Martine, all the volunteers and the community for Packing the Pantry!